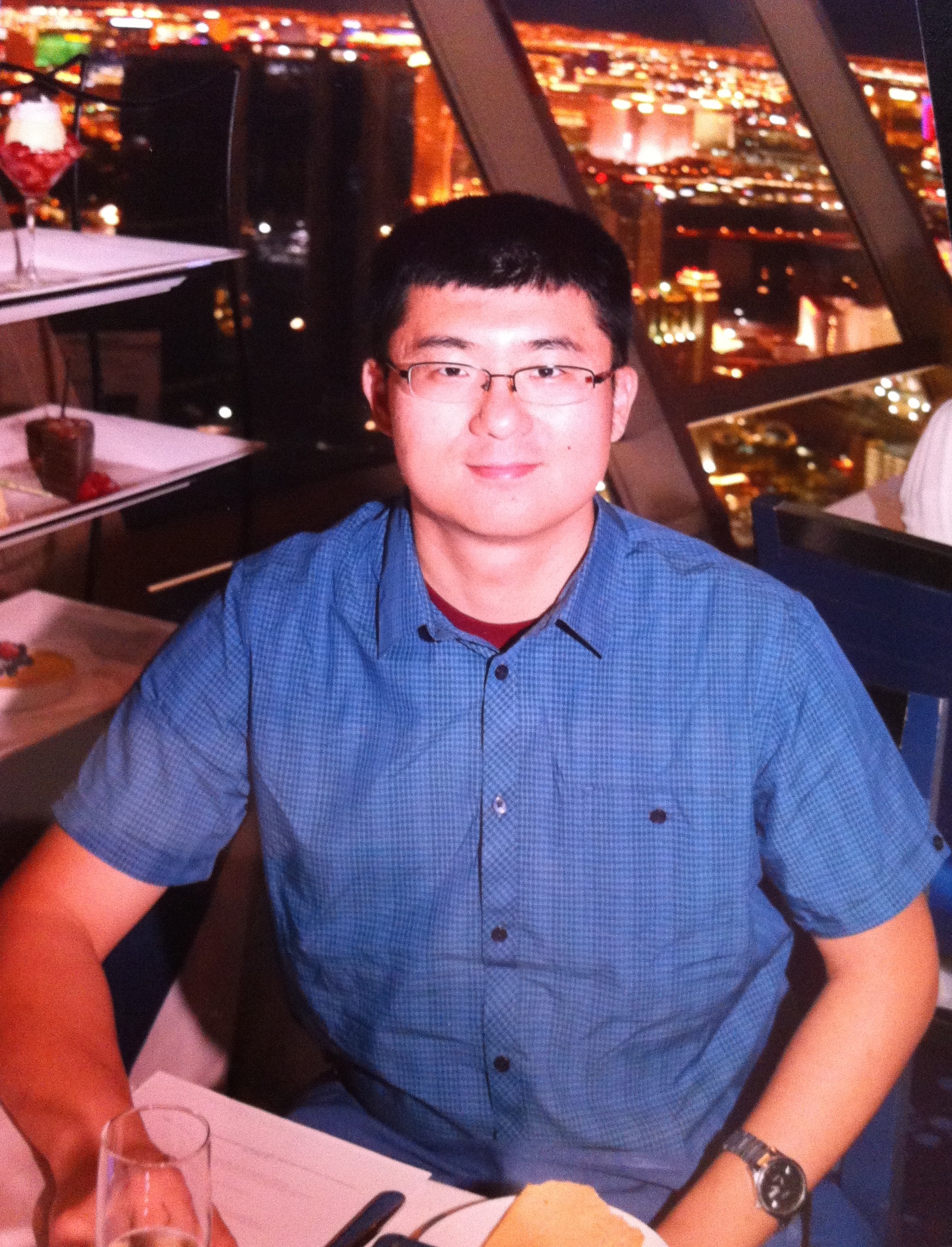 Bo Li
Postdoctoral Researcher
Center for RNA Systems Biology
University of California at Berkeley
378 Stanley Hall
Berkeley, CA 94720-3840
Email: bli25 [at] berkeley [dot] edu
Academic Employment
2013.08 — present &nbsp&nbsp&nbsp&nbsp&nbsp&nbsp Postdoctoral researcher at Prof. Lior Pachter 's lab
Education
2008.09 — 2013.07 &nbsp&nbsp&nbsp&nbsp&nbsp&nbsp Ph.D. in Computer Sciences, &nbsp University of Wisconsin-Madison
2008.09 — 2010.05 &nbsp&nbsp&nbsp&nbsp&nbsp&nbsp M.S. in Computer Sciences, &nbsp University of Wisconsin-Madison
2004.09 — 2008.07 &nbsp&nbsp&nbsp&nbsp&nbsp&nbsp B.E. in Computer Science and Engineering (ACM Honor Class), &nbsp Shanghai Jiao Tong University
Research
I'm a computational biologist. My research focuses on designing novel algorithms to make sense of next-generation sequencing (NGS) data and tackle bioinformatics challenges in RNA-centric systems biology. I use statistics and machine learning extensively for my research.
Publications
* Equal contributors
Software
DETONATE(DE novo TranscriptOme rNa-seq Assembly with or without the Truth Evaluation): A de novo transcriptome assembly evaluation package, which contains two components, RSEM-EVAL and REF-EVAL. I developed the RSEM-EVAL component.


RSEM(RNA-Seq by Expectation-Maximization): Accurate gene and isoform expression levels quantification from RNA-Seq data with or without a reference genome.


CSEM(ChIP-Seq multi-read allocation using Expectation-Maximization): A ChIP-Seq multi-read allocator which allows multi-reads to be utilized by peak callers.